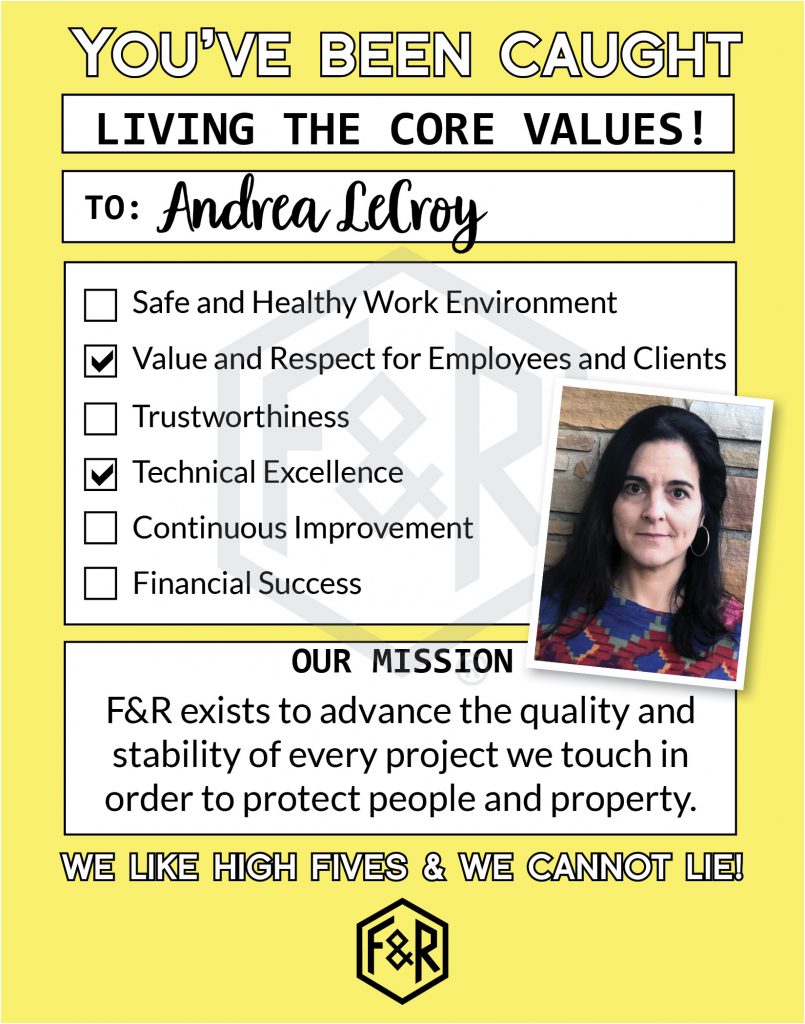 Why clients trust F&R? Our people… that's why.
We think our F&R employees are pretty great, and when we receive unsolicited letters of praise like this from our clients, we cannot help glowing with pride. Our Environmental Scientist Andrea LeCroy recently made quite the impression on Bill Tripp, the Facilities Manager for Greenville Technical College, who in his 25 years in the industry "can't remember seeing a report so thoroughly organized and well written."
His commendations didn't end there. Take a look at this letter from Mr. Tripp, describing why he trusts F&R with his projects.
June 18, 2020
I wanted you to know how professional and thorough Andrea LeCroy was while conducting the recent asbestos survey and lead paint for our Building 101, that I am in the preparation of demolishing. She was organized and methodical during the sampling, and when I received her report of findings, I was blown away. Her document was superior. I will not even have to interpret or re-write any of the contents to be a part of my specifications manual for the demolition contractors.
In the 25 years I have been in my capacity at Greenville Technical College, I can't remember seeing a report so thoroughly organized and well written. She is to be commended for her talents, work effort and work quality. I hope Froehling & Robertson knows the human capital they have in her with the organization.
She along with some of her colleagues at your Greenville Branch, is why I trust F & R with a lot of my work related to environmental, construction testing, code inspections, and geotechnical services.
Once again, job well done!
Bill Tripp|Capital Projects-Facilities
Greenville Technical College