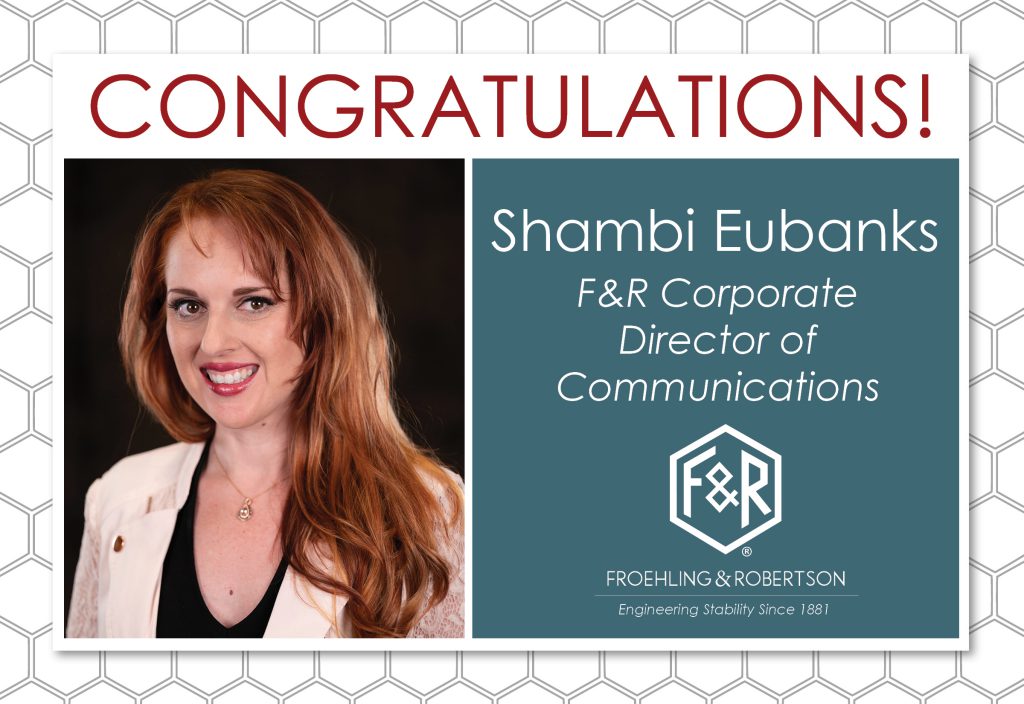 We are pleased to announce that Shambi Eubanks has been promoted to a new role at F&R: Corporate Director of Communications. She will lead our communications efforts and promote our corporate mission, internally and externally, engaging our clients, employees, and the public.
Shambi began with F&R in 2008 and has since proven herself as a capable Business Developer throughout our Capital Region. Always searching out innovative ways to engage the community and serve our industry, she launched successful networking groups with hundreds of attendees each year. She also created and publishes an industry newsletter with an ever-growing readership across DC, Maryland, and Virginia.
Shambi took an early interest in social media and digital marketing, developing a unique skillset of increasing demand. She has volunteered her talents for local community groups, and began assisting F&R with our social media presence a few years ago.
Growing up in a military family, frequent relocations gave Shambi a love for travel and a learned ability to communicate with diverse cultures. She earned a B.S. in International Business, graduating A Summa Cum Laude. She and her husband Matthew met ballroom dancing, a hobby that they have fostered, and which has afforded them some unique opportunities, including performing a Viennese Waltz at the Embassy of Italy. As often as vacation time allows, they venture to destinations around the globe, eager to taste new cuisines and study different cultures.
As our Director of Communications, Shambi will, now more than ever, be able to apply her talents for building connections and engaging the community. F&R exists to advance the quality and stability of every project we touch in order to protect people and property. Shambi will be sharing the stories of how we do just that, every day, on our projects.