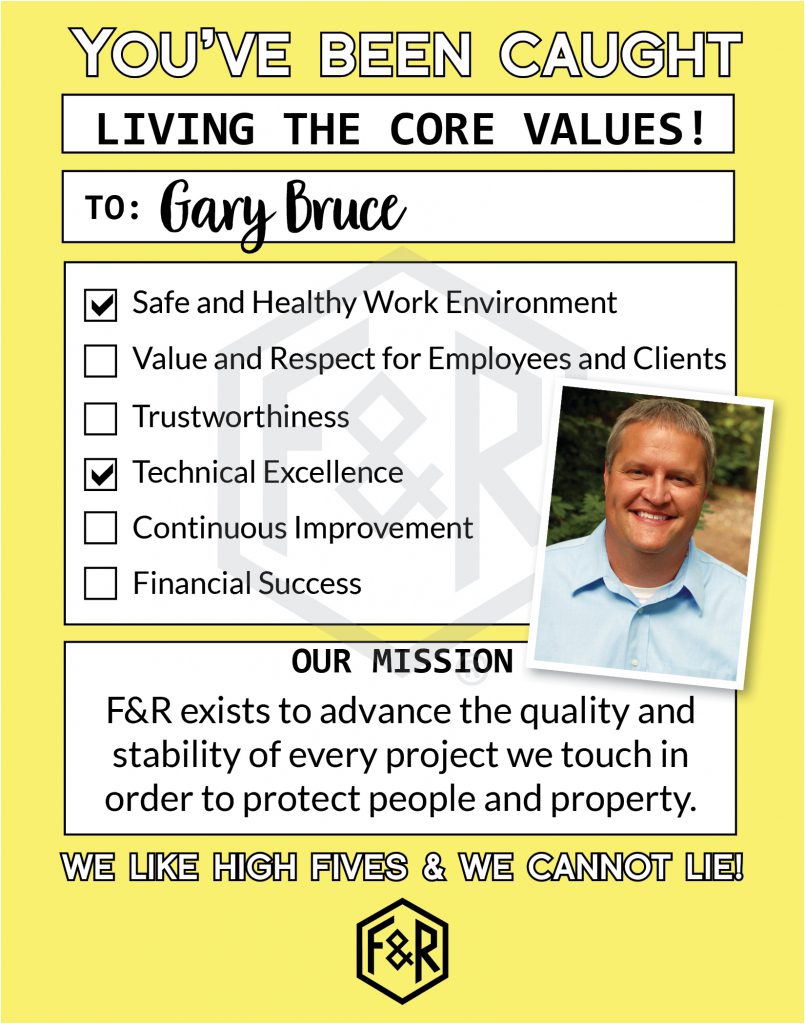 "The blocks keep failing. I need to deliver 750,000 of them for the new school, and I can't get them to pass inspection to ship out. Help!"
Our client had tried adjusting his mix several times, to no avail. His Lightweight Concrete Masonry Units (CMU) still failed to comply with minimum ASTM C 90 requirements for unit weight, which requires a weight of less than 105#/cubic foot. He asked if we could design a new mix. F&R VP Gary Bruce stepped in to help, working that evening to create a new mix design that would produce CMU compliant with all ASTM C90 requirements, including unit weight.
Our client used the new design and dropped off the CMU for testing at F&R on a Saturday morning. Gary worked all weekend, doing the labor-intensive CMU testing, and they passed! (The new CMU had unit weights of around 101 #/cubic foot while still meeting the minimum net compressive strength requirement of 2,000 psi.) Our client had his needed "Certificate of Compliance" in hand within just five days of the F&R lab receiving the samples. He was able to fulfill his order to the school and start shipping thousands of CMU immediately. Because the new mix design used less cement, it was less expensive to produce. The cost savings for our client was about $50,000 for the 750,000 blocks! Now a VP, Gary started with us as a Construction Materials Department Manager.
When it comes to helping clients, at F&R, we are all in it together. We are not just a testing firm. We are consultants. We are solution-providers. And, very often, we are weekend-warriors, doing whatever it takes to help our clients succeed.
Well done, sir!