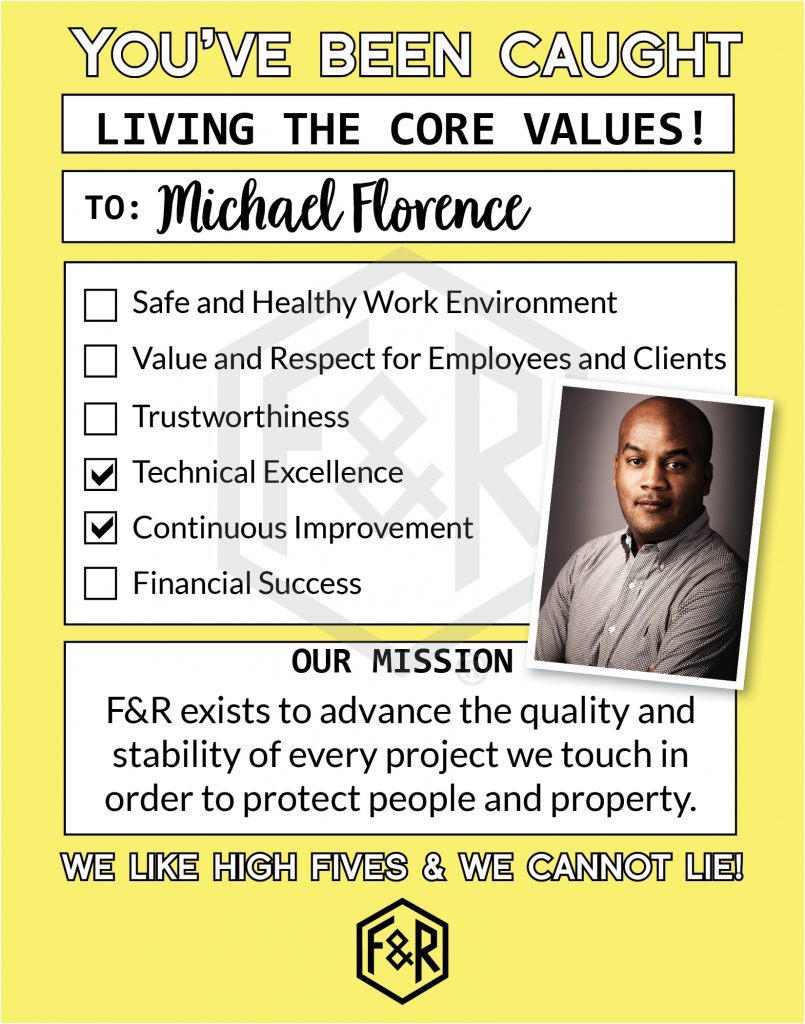 Michael Florence earns his PMP! Woot Woot and Way to Go!
F&R Charlotte Construction Services Manager, Michael Florence, PE has a brand new acronym to affix to his moniker! Project Management Professional (PMP). So next time you see Michael, that's Mr. Florence, PE, PMP to you, buddy.
At F&R, we take Continuous Improvement pretty seriously. It's more than just acronyms (although they are awfully cool), it's an uncontrollable urge to do things a better way for our clients. We are proud to have professional staff like Michael on our team, always striving to do better and be better on every project, every day.
Well done, Michael!!!