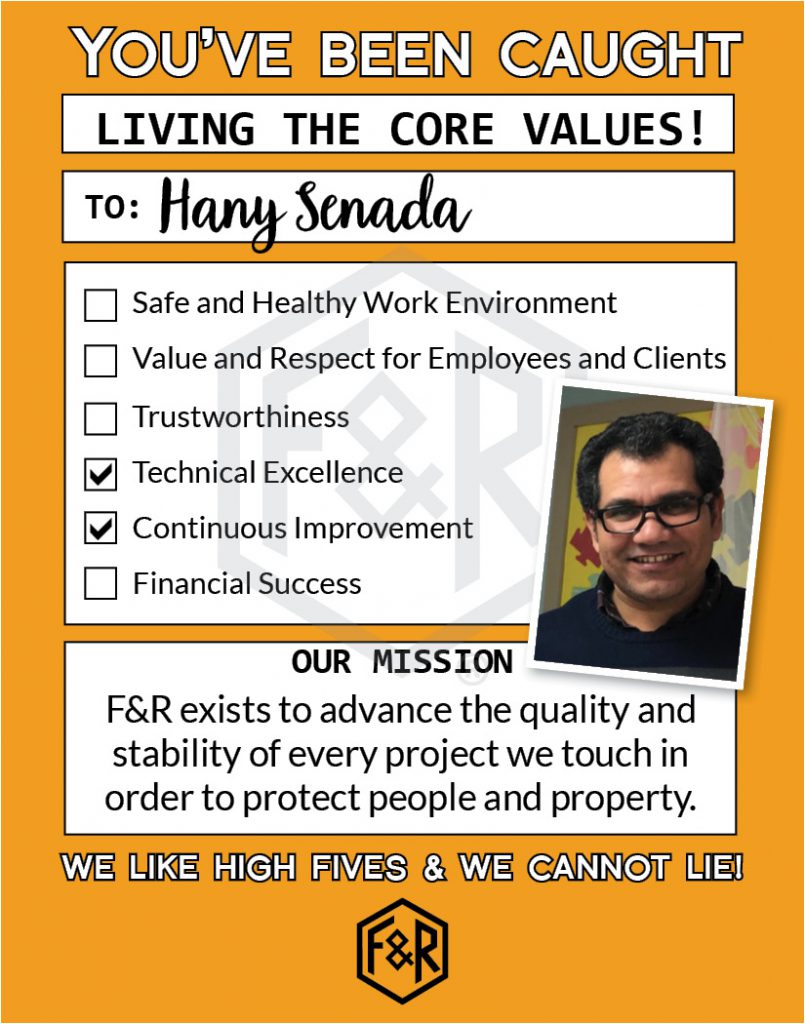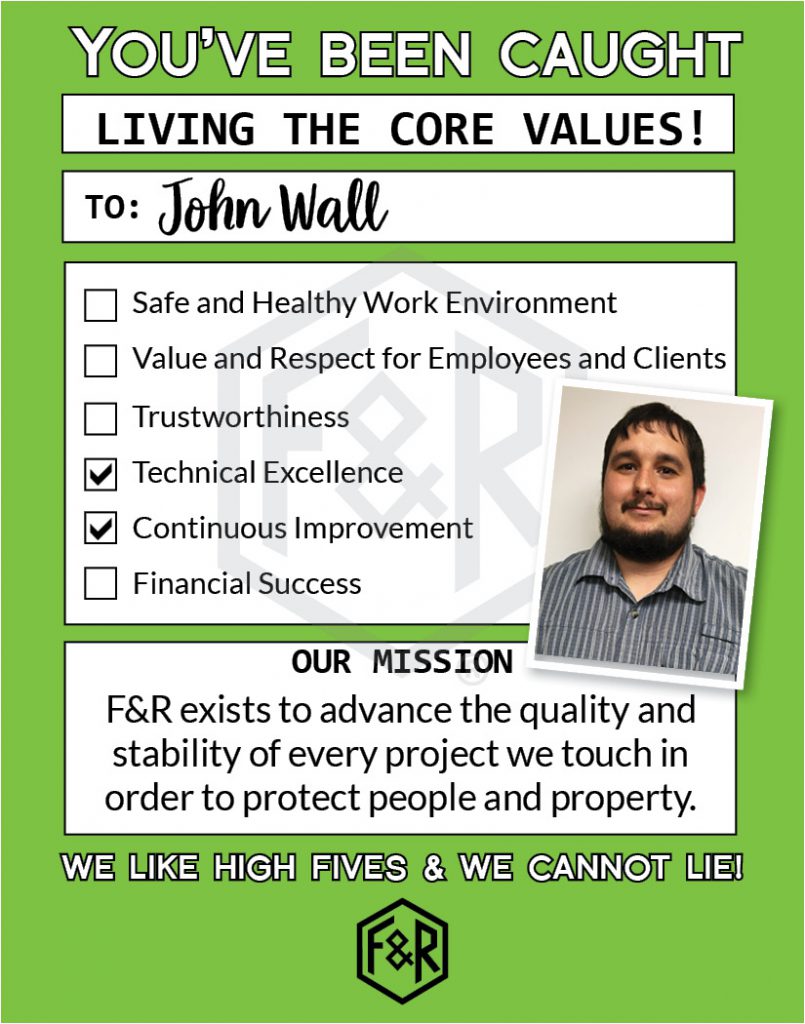 Not to be outdone by the Charlotte office up the road, F&R Raleigh is boasting a couple newly minted Professional Engineers as well!
Way to go on passing your PE Exam, Hany Senada! Hany is a CMT Field Inspector at the F&R-Raleigh office. He earned his Bachelor of Science in Civil Engineering from Assuit University and spent twelve years in the Civil Engineering profession working on projects in Dubai, Egypt, and America, before joining F&R in March of this year.
Nicely done, John Wall – passing that PE Exam is a big achievement! John is a CMT Project Manager at the F&R-Raleigh office. He joined F&R in 2014 after earning his Bachelor of Science degree in Civil Engineering from North Carolina State University.
You guys make us proud!!!