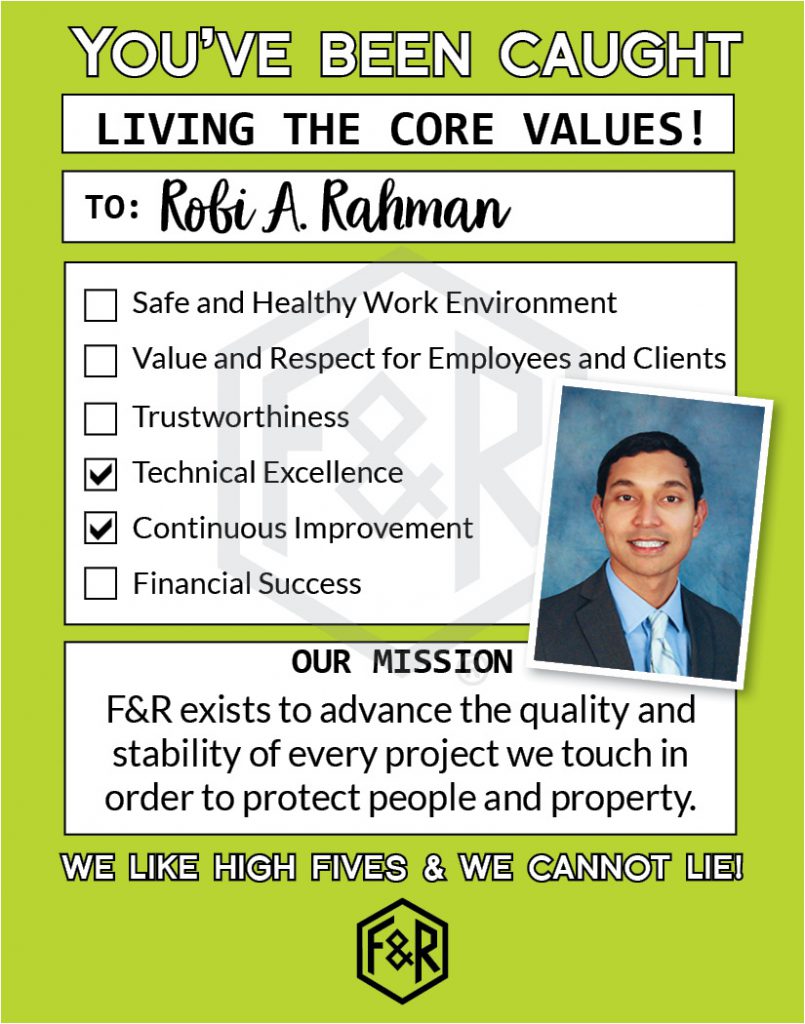 GREEN for the Win: Robi Rahman Aces LEED Green Exam
Robi's signature line just grew. It will now read "Robi A. Rahman, EIT, Green Associate!" The LEED Green Associate credential that Robi just earned through USGBC affirms his thorough comprehension of green building principles and practices. He spent the past month studying these subjects in preparation for the exam:
Integrative strategies: relationships between building systems
Location and transportation: existing utilities, reducing parking footprint, access to public transit
Sustainable sites: environmental assessments, avoiding sensitive habitats, construction pollution prevention, rainwater management, heat island reduction
Water efficiency: landscape irrigation, low-flow fixtures
Energy and atmosphere: ways for buildings to conserve energy, global warming and ozone depletion
Materials: reducing construction waste, sourcing sustainable materials
Indoor environmental quality: lighting, sound, air quality, and occupant health/comfort
Public outreach
Well done, Robi! We couldn't be more proud of your achievement.