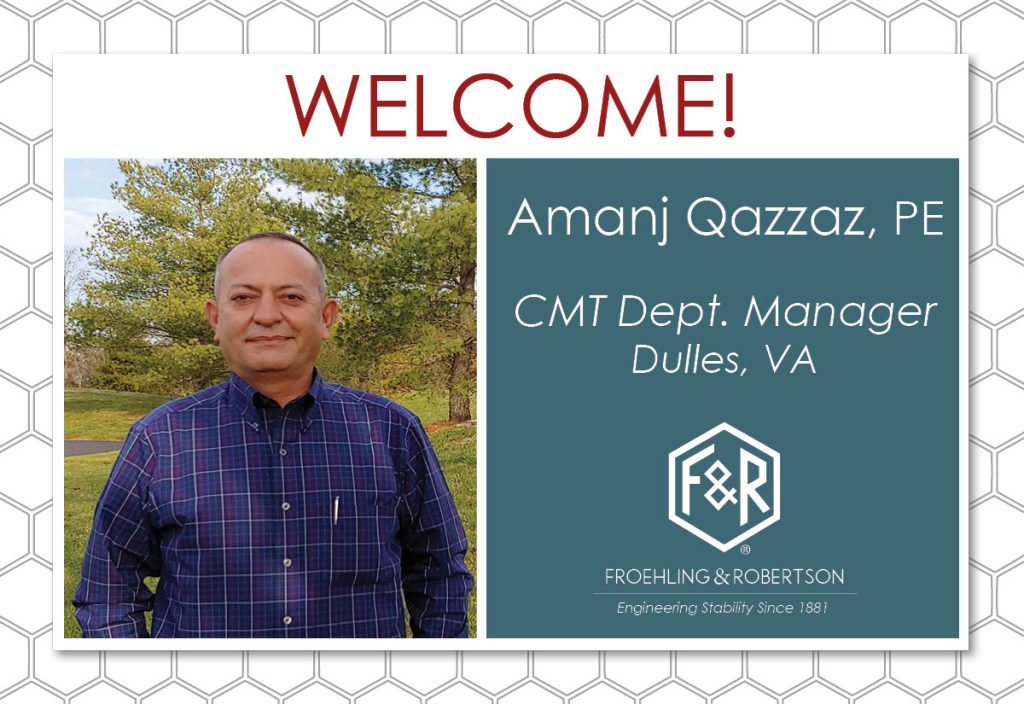 F&R is pleased to welcome Amanj Qazzaz, PE, PMP, CCM as the CMT Department Manager for the F&R-Dulles office.
Amanj has over 25 years of experience in Civil Engineering and Project Management. Over the course of his career, he has worked for UNICEF, The World Bank, Dewberry Engineers, and WSP-USA. Amanj says that what he most enjoys about engineering is the opportunity to contribute to the achievement of significant physical structures, such as roads and bridges.
Amanj and his wife have two daughters who have inherited their father's mathematical talents. The younger daughter plans to pursue a career in accounting and the older one plans to earn a civil engineering degree at Virginia Tech. While not crunching numbers, the family enjoys Dad's year round grilling. Amanj says winter weather is no deterrent to outdoor cooking – just sweep away the snow and light the flame!
Monday, December 7th was Amanj's first day as an F&R employee, but not his first day working with F&R. Amanj has been managing projects throughout the Capital Region for the last eight years. In the past, while Amanj was working for a client of F&R's, he routinely dropped off construction material samples for testing at the F&R-Dulles laboratory.
The F&R team is delighted about Amanj's transition from client to colleague!