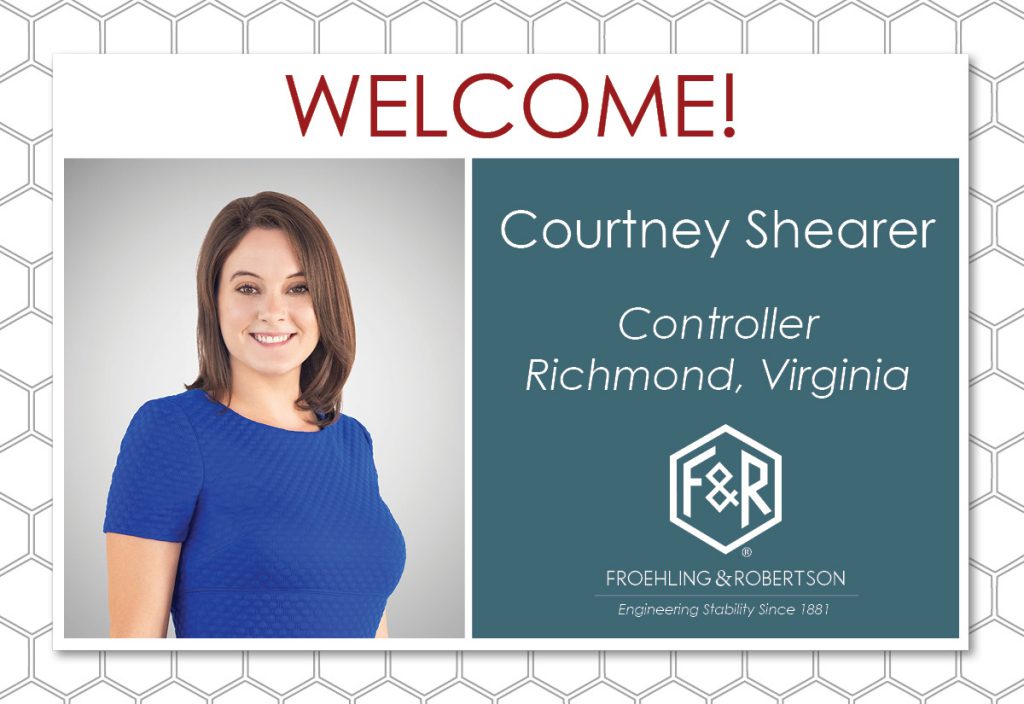 F&R is pleased to welcome Courtney Shearer, CPA to the company! Courtney will be F&R's new Controller, working together with Teresa Carey, CPA, to plan and direct the accounting operations of F&R.
"I am thrilled to welcome Courtney to the F&R team. She has a strong background in audit work and a fantastic demeanor. The Accounting team strives every day to achieve financial excellence. Courtney embodies the characteristics and drive to continue that journey." ~Teresa L. Carey, CPA, Director of Finance and Accounting
Courtney, a Virginia native, is relocating to Richmond from Charlottesville. She, together with her husband Daniel, two-year old daughter Evelyn, and two dogs (a pug and a terrier mix) enjoy long hikes through nature. They look forward to exploring the new scenery of Richmond, especially since lockdown provided sufficient time to explore all the nearby trails in Charlottesville. Looking ahead, she hopes to visit National Parks across the United States, building memories with her family.
Courtney began her journey in finance during high school when she took a part time job helping a local real estate developer with bookkeeping. She excelled in that role, so decided to major in Accounting, earning her Bachelor of Business Administration from James Madison University, then going on to earn her CPA. "I've always liked puzzles and problem-solving," she says. "There's something very satisfying in tracking down each detail and completing a reconciliation."