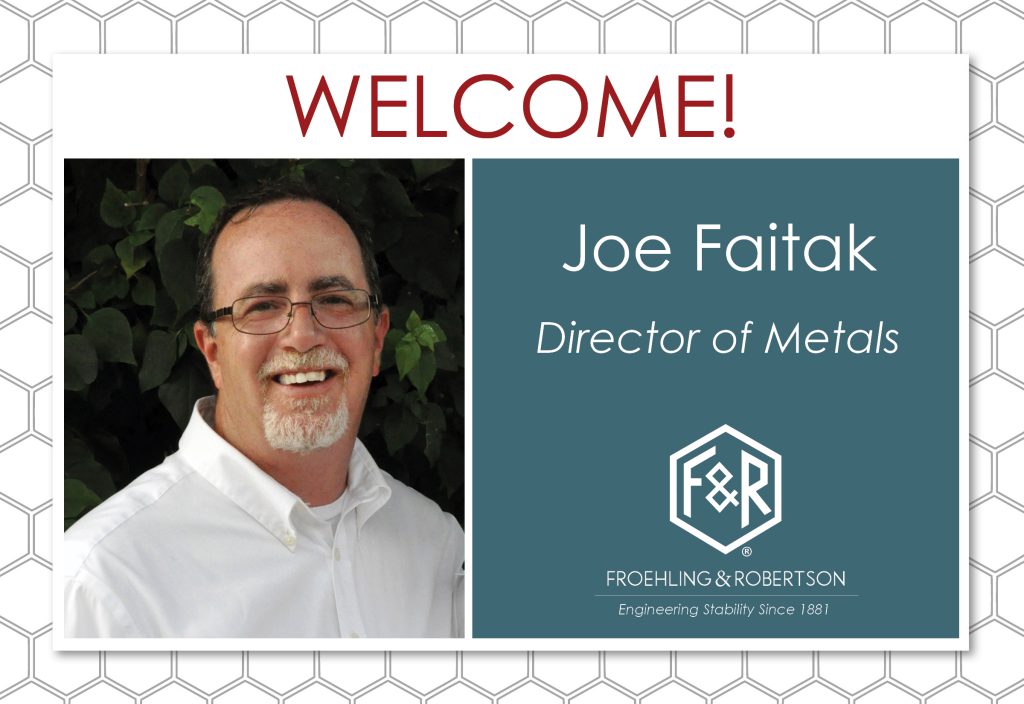 We are pleased to announce a new addition to our F&R Team: Mr. Joseph Faitak is taking on the challenging role of Director of Metals. Joe has nearly 30 years of experience with Nondestructive Testing (NDT), beginning with his time serving in the U.S. Navy. He earned his B.S. in Industrial Technology at Purdue University and has since applied his knowledge of NDT and Quality Engineering on a variety of complex projects around the country.
Joe has a track record of overcoming unexpected project challenges. One such challenge occurred while he was working as Siemens' Lead NDT Engineer for the Americas. His team had just completed their work on a Wind Turbine Tower for a Power Plant in California and were already traveling back to Orlando when word reached them that a truck had collided with the newly constructed tower. Joe and his team headed back to California and tackled the significant repairs. They managed to still deliver the project within 9 hours of the deadline!
Joe and his wife Melissa, with their two daughters, ages 13 and 15, live in Forest, Virginia, near our Roanoke Branch. They moved here from Orlando a couple of years ago. They welcomed the change from the big city and often go on hiking trips to enjoy the great outdoors.
As our Director of Metals, Joe will be coordinating the efforts of our Certified Welding Inspectors and ICC Structural Steel and Bolting Inspectors to deliver results that ensure our goal of exceeding our clients' expectations on every project. He will also be instrumental in expanding our current in-house metals training program.
We also want to take a moment to thank Brett Clarke for serving as interim Director of Metals. Brett will continue to be a technical resource when it comes to metals and code related questions and will also lead our services in Southwest Virginia from our Roanoke branch.  He will also be partnering with Joe to ensure our growing Metals department's greatest success.