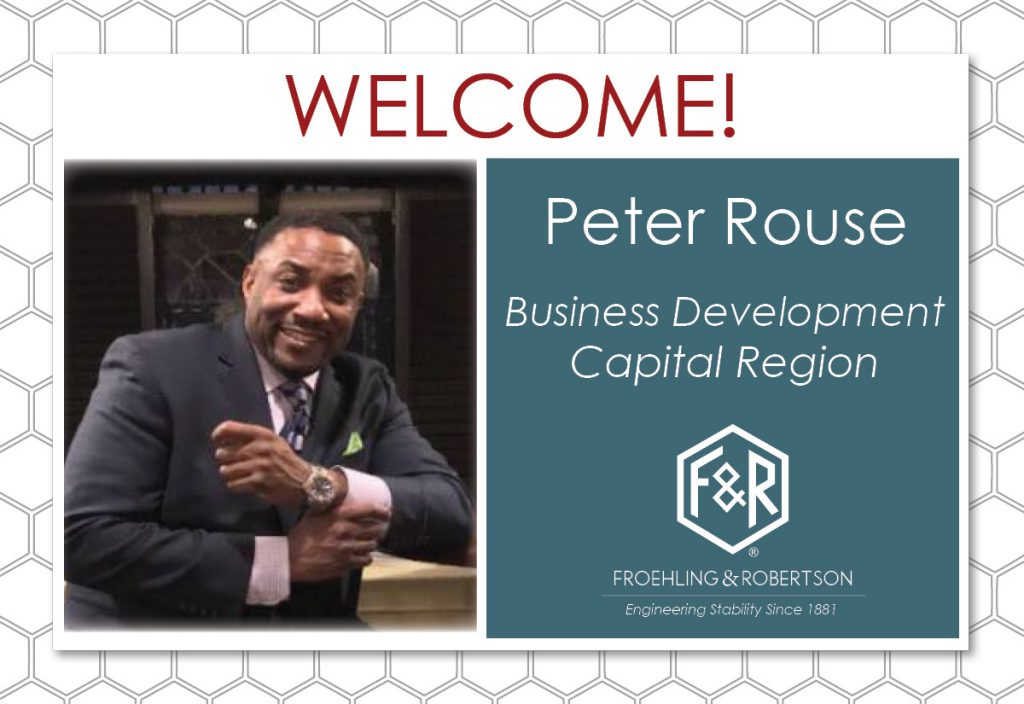 F&R is pleased to welcome Peter Rouse to the Capital Region Business Development team!
Peter is particularly well suited to this role, with over twelve years of business development experience. He has worked directly with the Maryland Department of Transportation, as well as with a vertical and civil engineering construction firm in Baltimore, and with DoD and GSA clients in Northern Virginia. Throughout his business development career, he has been active in several key AEC industry groups, including Construction Management Association of America (CMAA); American Society of Highway Engineers (ASHE); and The Society of American Military Engineers (SAME).
Peter earned his Bachelor of Science degree in Communications and Marketing from Bowie State University. He then earned his Master's Degree in Strategic Public Relations from George Washington University and went on to pursue a Doctorate Degree in Public Affairs from Princeton University.
Peter is quite the outdoorsman, an Eagle Scout in his youth, who has always enjoyed hiking, kayaking, and boating. He worked hard in athletics, playing Lacrosse in high school, an activity he continues to enjoy. He now coaches Lacrosse and plays Semi-Pro Club Lacrosse for Guinness Stout… ..and he's a pretty snazzy dresser from what we can see!
Peter's father was influential in his affinity for the construction and engineering industry. As a teenager, he often accompanied his father, a fire protection systems installer, onto job sites. Peter now has two teenage boys of his own. His boys are also following in their father's footsteps, on their way to becoming Eagle Scouts, and impressive Lacrosse players themselves.