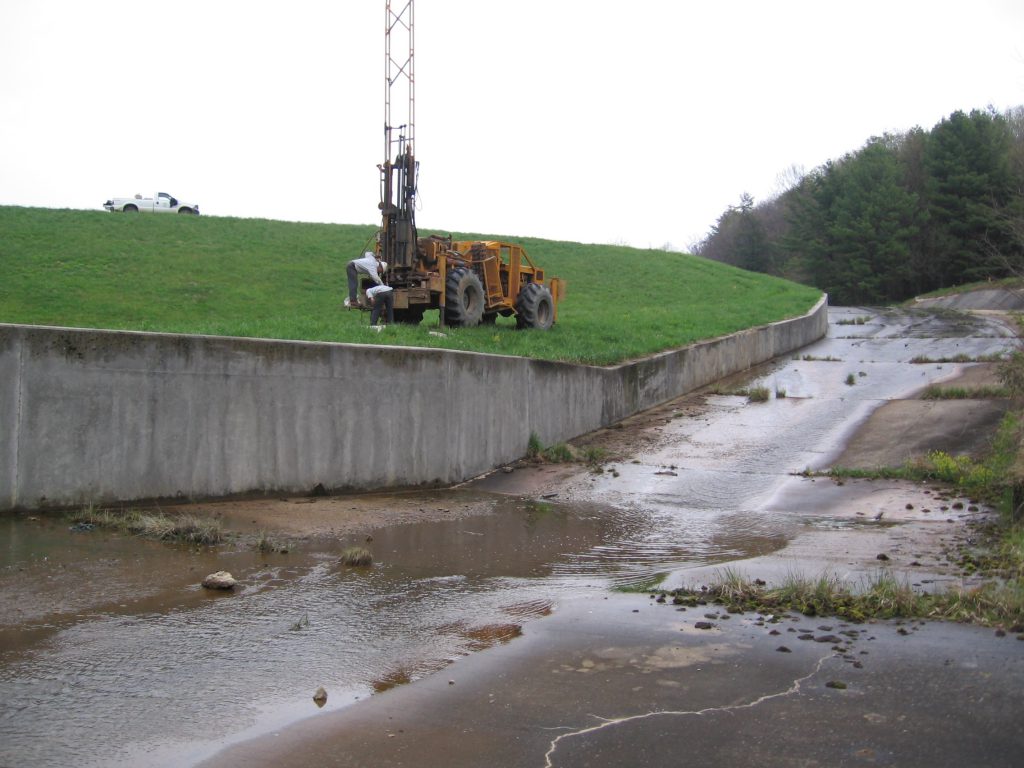 F&R's engineering staff provides dam consulting services related to design of earth, rockfill, roller compacted concrete, and concrete gravity dams. Having conducted investigations of over 100 dams throughout the mid-Atlantic, our engineering staff has successful working relationships with regional dam safety engineers at the state and local levels and can help public and private dam owners understand and navigate State Dam Safety Regulations.
Recognized Expertise. Specialized Services.
innovative dam solutions.
F&R's dam consultants can provide the following specific analyses and studies:
Dam Safety Inspections: F&R performs site observations and visual assessment of embankment and spillway structures to identify deficiencies and potential problems such as erosion, animal burrows, settlement, slope instability, excess seepage, unsuitable vegetation, or structure deterioration. We then report our findings in an easy to read report and complete the required state and local submittals.
Hazard Classification Assessments: Combining topographic maps, aerial photographs, and GIS data together with visual reconnaissance of downstream areas, the F&R staff can evaluate potential damages and flooding that could result from a dam breach to determine a dam's appropriate Hazard Class.
Inundation Studies: F&R uses accepted hydrologic modeling methods and software to evaluate storm water runoff and dam break scenarios utilizing GIS data, field survey data, site reconnaissance, and as-built structure data. F&R regularly produces inundation zone mapping reports for our clients that the Regional Dam Safety Engineers approve with little or no questions and comments.
Emergency Action Plans: This service includes development of action plans for implementation by dam owners and local emergency responders in the event of a potential dam break. The EAP includes detailed maps of impacted properties to be evacuated and roadways to be closed.
Snapshot of Services
Dam Safety Inspections
Hazard Classification Assessments
Inundation Studies
Emergency Action Plans
Geotechnical Analysis
Dam Removal
Remedial Design
Structure Design
Plans and Specifications
Construction Administration and Inspection