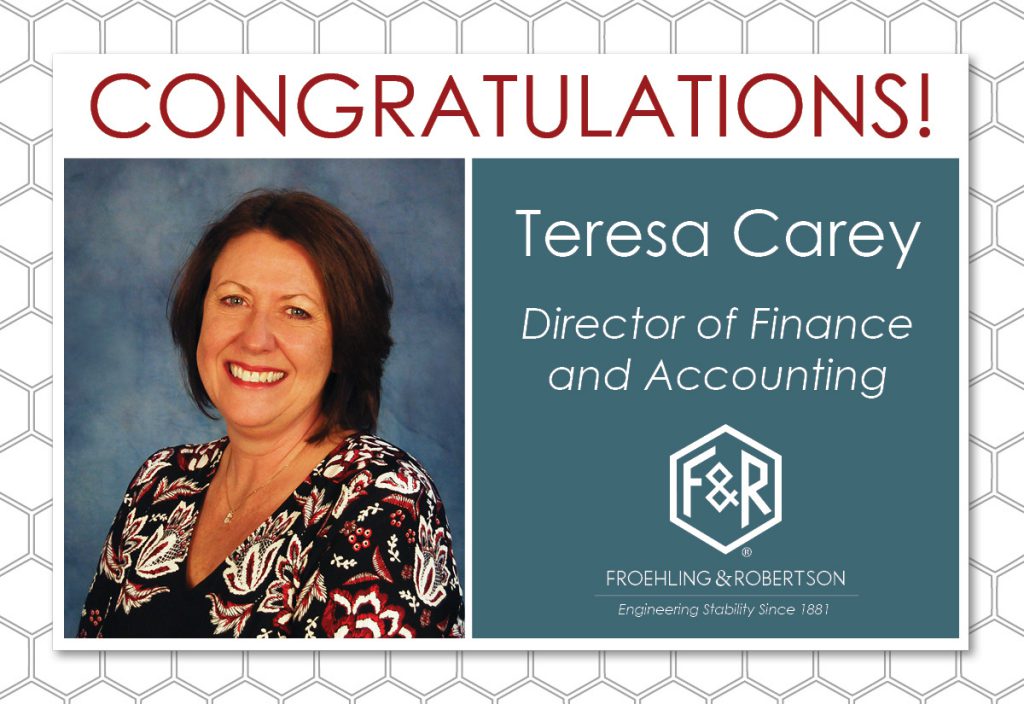 Froehling & Robertson, Inc. is pleased to announce that Teresa Carey, CPA has been promoted to the role of Director of Finance and Accounting. Teresa has more than 25 years of experience in the business-accounting field. She came to F&R in 2013 and over these last seven years, she has earned the respect and admiration of her coworkers. In the words of our Chief Financial Officer, Tim Glynn: "She is smart, hard-working, honest, and has absolutely earned this opportunity."
Teresa obtained her Bachelor's degree in Business from Miami University and received her Post-Baccalaureate Certificate in Accounting from VCU. Teresa reinforced her passion for numbers by obtaining her CPA in 2014 and then went on to earn her MBA from VCU in 2019.
F&R is delighted that Teresa has accepted this key leadership role of Director of Finance and Accounting.