fabrication shop ndt – provided by qc or qa?
There has been some concern (and confusion) lately whether the American Institute of Steel Construction (AISC) allows nondestructive testing (NDT) in steel fabricating shops by the fabricator's quality control (QC) staff.  Statements by AISC such as "Quality assurance (QA) inspections, except nondestructive testing (NDT), may be waived when the work is performed in a fabricating shop or by an erector approved by the authority having jurisdiction (AHJ)." Another section of AISC (Chapter N) states that ultrasonic testing (UT), magnetic particle testing (MT), penetrant testing (PT) and radiographic testing (RT), where required, shall be performed by QA (special inspections).  These statements within the AISC code do appear to state that NDT must be provided by QA (owner's special inspector) and not by QC (fab shop's QC staff) but let's check out what the IBC code says about this issue.
Keep in mind that the fabricating shop's QC staff has been providing code required NDT services with in-house QC staff for more than 40+ years and they continue to do so today. The IBC code, section 1704.2.5 does allow the fabricating shop QC staff to perform NDT and inspections in-house today as they have for many years.  Please note that the fabricator's QC staff, including NDT staff must be qualified and properly certified to perform the required NDT and must provide proof of their qualifications and certifications to the owner's quality assurance (QA) special inspector.
Remember (as always) that when IBC code provisions conflict with the provisions of an IBC reference code (AISC in this case), the provisions of the IBC code apply (RULE).   
1704.2.5 Special inspection of fabricated items. Exception 1: Special inspections (QA) during fabrication are not required where the fabricator and quality control procedures that provide a basis of control of the workmanship and the fabricator's ability to conform to the approved construction documents and this code (IBC code)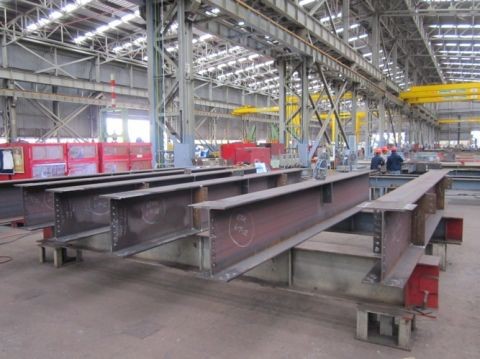 ---
But Wait, We Have a Lot More to Say!
CODE issues got you cracking up? For a complete picture of the Code and how it relates to Special Inspections, F&R would love to provide an AIA accredited Lunch & Learn presentation to the professionals at your firm. Contact Alan Tuck for more details at: atuck@fandr.com