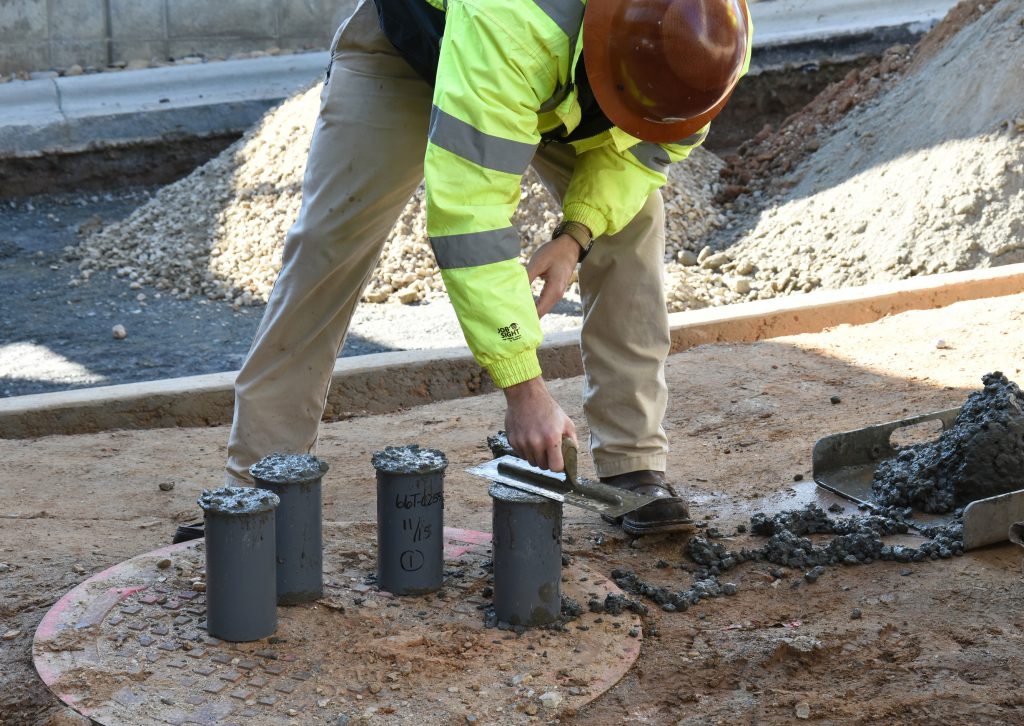 We Take the Tests, You Get the Credit
F&R's testing and inspection program helps to ensure that your projects meet the requirements put in place by the numerous private, state, local, and federal entities that oversee the nation's construction industry.
F&R's full-service materials laboratories are accredited by AASHTO (AMRL/CCRL), US Army Corps of Engineers and the various state departments of transportation. These laboratories ensure that your project timelines and budgets will not be disrupted by subcontract mobilization or laboratory delays.
Our combination of individual skills and companywide technological capability allows F&R to seamlessly integrate our personnel with the other members of your construction team. Our ability to quickly and accurately test the quality of your concrete, soil, asphalt, steel, masonry, and other materials will allow you to proceed with confidence.
We also specialize in:
Concrete and asphalt mix designs
Concrete plant inspections
Ground Penetrating Radar
Pavement investigations
Petrographic examinations
Ultrasonic and radiographic inspections
Making the Grade
Soils and Earthwork
Support of Excavation Systems
Foundations and Geopiers
Cast-in-Place Concrete
Reinforcing Steel
Masonry
Structural Steel and Non-Destructive Testing
Asphalt
Waterproofing Systems
EIFS
Spray Applied Fireproofing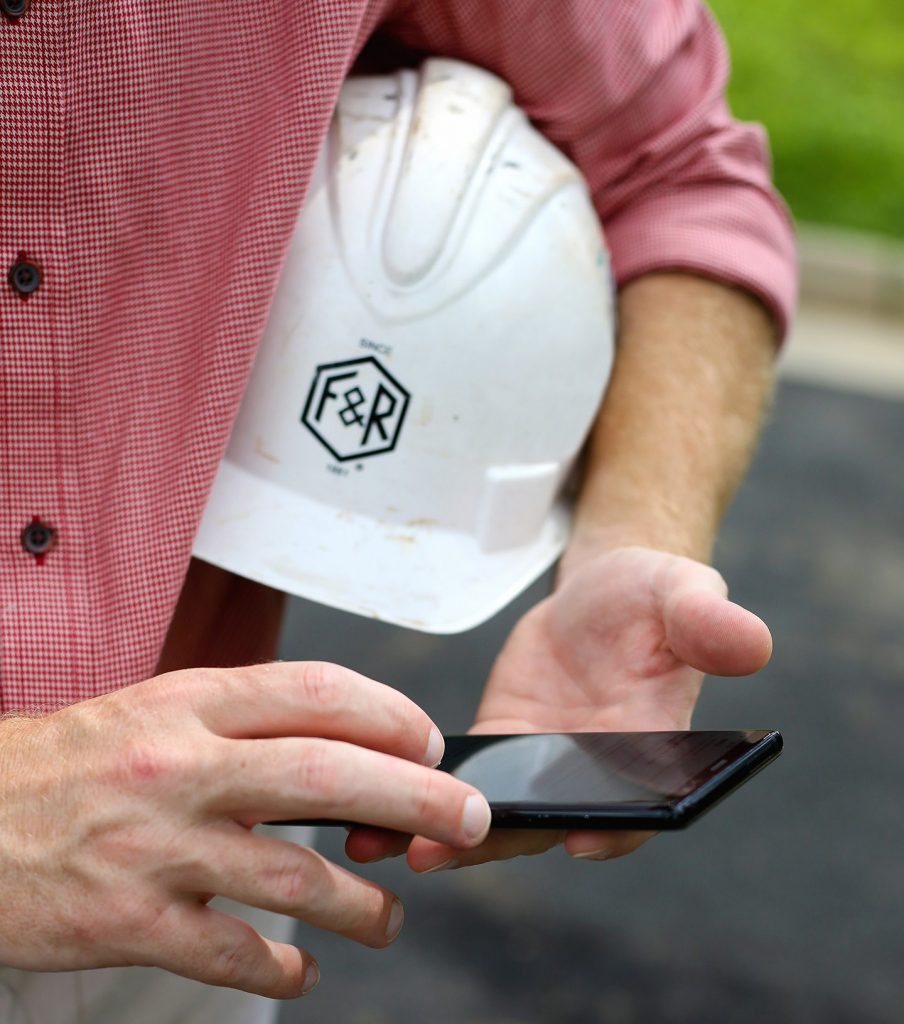 better. faster. smarter.
With innovative tools in place such as SpectraQest to standardize laboratory results and report customization, used by field staff equipped with tablets and smart phones, F&R ensures speedy delivery of accurate and targeted reporting, keeping your projects on the right track to completion.
Ground Penetrating Radar
Know your project inside and out.
If you are preparing to drill, cut, or core into concrete, asphalt, or subsurface soils it's always good to be prepared for what might lie underneath. F&R's Ground Penetrating Radar professionals can help you minimize potential risk and cost by giving you unique insight into the hidden challenges of your project before it starts.
Fast and accurate, GPR is 100% safe and non-destructive allowing you to keep your work site open and your project on schedule. F&R's GPR units are completely portable and require only one technician for operation, causing minimal disruption to ongoing activities. Furthermore, imaging results are displayed in real time – giving you the data you need to make decisions instantly and allowing us the opportunity to quickly scan large areas per day, and thus saving you time and money…Don't let potential problems fly under the radar!