The members of F&R's Geostructural Monitoring team are trained to measure and detect changes in site and structural deformations such as settlement, cracking, rotation and vibration caused by construction related activities. F&R helps clients determine whether soil movement and vibration caused by construction activities have the potential to cause damage to adjacent structures. F&R has put its expertise to work for clients on diverse projects ranging from slope stabilization, to construction adjacent to critical structures, to track alignment surveys within WMATA and other underground transit facilities. Our wealth of technical and procedural knowledge allows us to be proactive in designing and implementing Geostructural Monitoring programs that take into account the precise conditions of each worksite.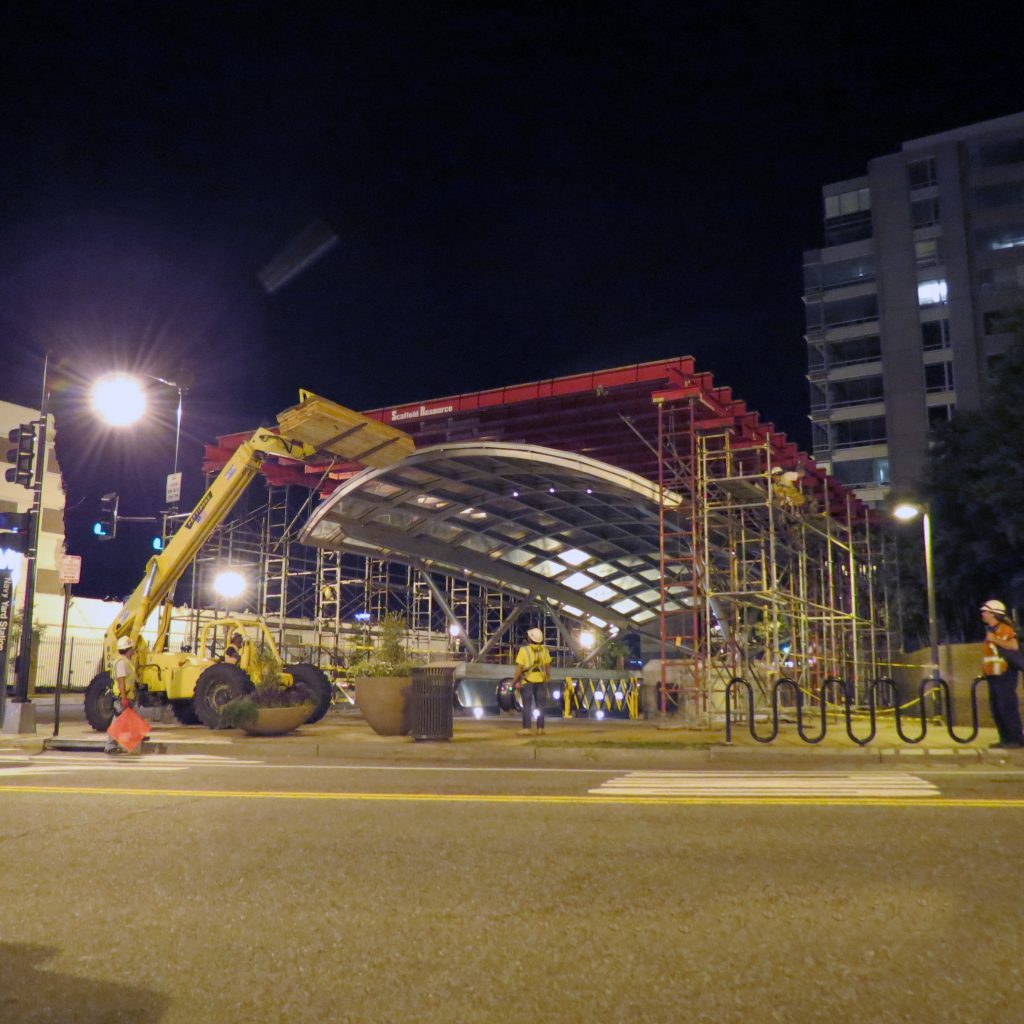 Sure and Steady Services
Real-Time Reporting for Critical Work. F&R's structural monitoring services are enhanced by web reporting capabilities that allow us to share all project data including images, maps, tables, and reports with clients virtually instantly, helping you turn data into decisions faster than ever!
Making Sense of the Regulatory Maze. We routinely work with local, state, and federal agencies, and as a result, F&R is well versed in the necessary requirements to effectively navigate the often conflicting regulatory web that governs the National Capital Region.
A WMATA Preferred Provider. Our personnel are trained by WMATA and ASCE, as well as in the use of conventional and specialized equipment. We have an extensive inventory of in-house equipment and strong relationships with other consultants and vendors that allow us to provide a comprehensive approach to our projects.
A One-Stop Solution. F&R also provides affiliated services which complement our Geostructural Monitoring programs – such as geotechnical engineering, construction materials testing, and special inspections – thus providing clients with a single point of contact and continuity in the overall site documentation program.